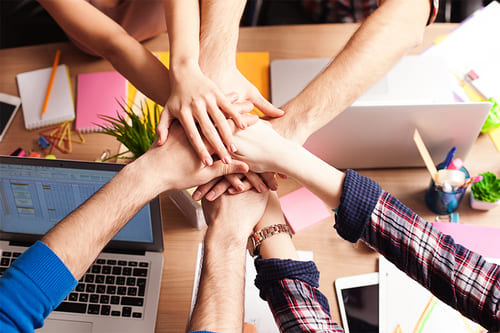 Become a member
MRV experts
EnMS auditors
Verifiers
In addition to capacity buidling in the context of developing efficient climate policy instruments, such as emissions trading systems or a CO2 taxes, verico SCE offers all services as greenhouse gas certification and verification body in accordance with ISO 14065 and for energy management systems (EnMS) according to ISO 50001. Unlike the permanent employees of our competitors or external auditors, our cooperative members are self-determining in the selection of the projects they are working on, the daily rates that they accept and the new businesses they want to be involved in developing.
The statutory purpose of the cooperative is to promote the business of its members through a joint operation in the fields of environmental protection, climate protection, sustainability, energy and resource management. The members benefit from the cooperative's accreditations and access to major projects and large customers.
Interested? Then please contact us directly. We then clarify possible grounds for exclusion, inform you about the accession procedure and initiate it, if necessary.